Young Ottavio (Tai) Missoni, a former athletic sprinter, and Rosita Jelmini, a language student, first conceived the company in 1953. Tai's workshop initially produced track suits. Through Rosita's family of manufacturers, knitting machines became available at a time when patterns were knitted only in horizontal and vertical stitches. The pair had the machines reconfigured for more modern alternatives. After the couple married, Rosita chose to become the firm's business manager. With his extraordinary eye for color, Tai focused his efforts on arranging color palettes.

Beginning with their first runway presentation in 1967, at the Pitti Palace, in Florence, the Missonis attracted attention. Fashion writers and arbiters of style such as Diana Vreeland and Bernardine Morris were the first to publicize the Missoni style. By the 1970s the rust-brown Missoni cloth label was recognized worldwide as a status symbol. Along with their artisanal approach and spirited color combinations, the Missonis developed their expertise in striping, scalloping, waves, prints, and jacquard dots. They used as many as twenty different materials, combining wool, cotton, linen, rayon, and silk in forty color selections.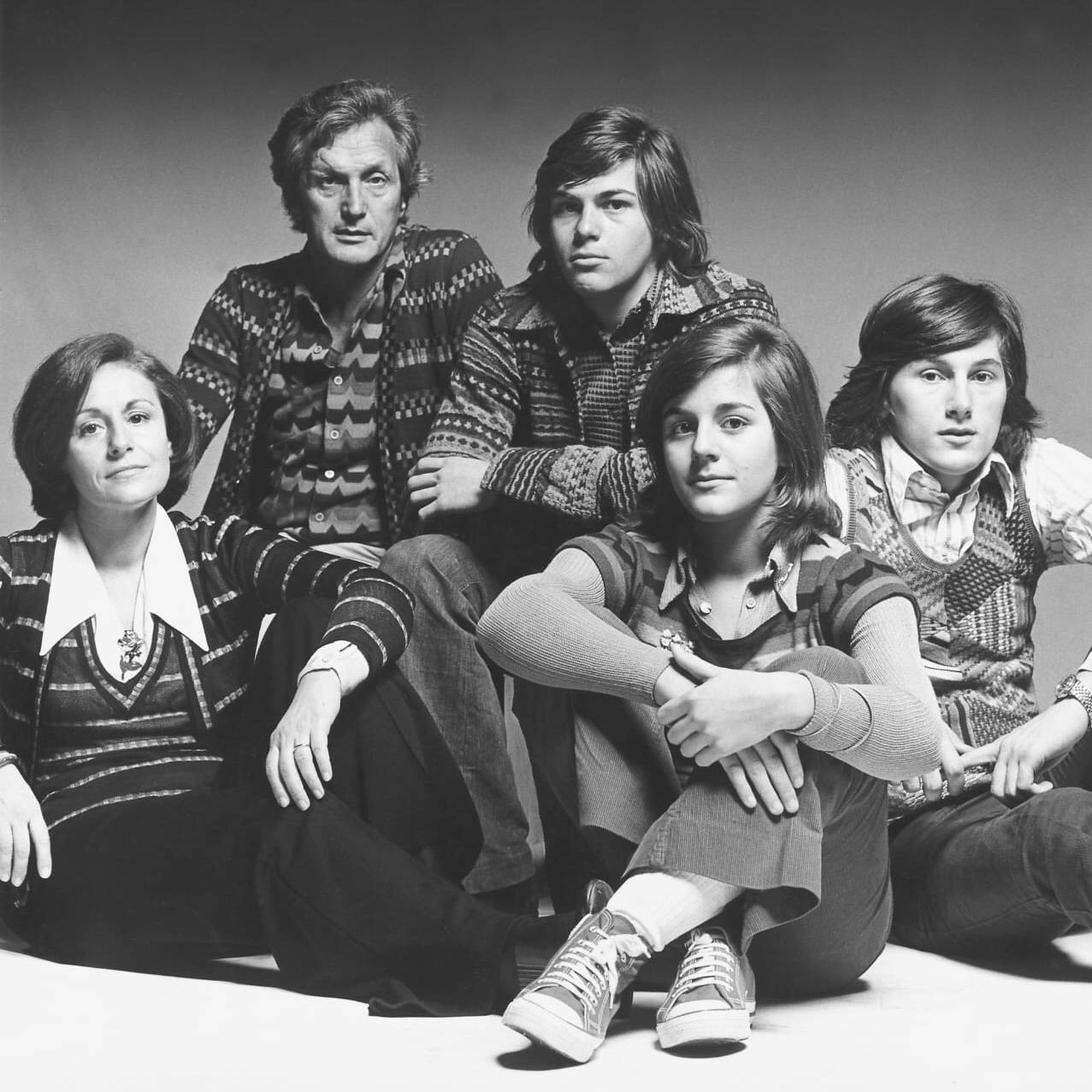 In the mid-1990s Angela Missoni initiated a reinterpretation of the company's image, making her mark on her parents' label. Her intent was to update the Missoni line by creating redefined and edited collections of bright and sporty garments. Since 1998 Angela has held the position of design director, responsible for developing advertising campaigns with Mario Testino, the noted fashion photographer, in addition to retail sales and the interior design of retail stores. Her revised approach to marketing the brand emphasizes promoting the image of a more youthful, urban clientele. Her daughter, Margherita, serves as her assistant. Her brothers also are active in the family company: Vittorio is responsible for marketing and sales, and Luca directs research in fabric developments and computer technology. In 2003 he was made responsible for the development of the men's wear collection.